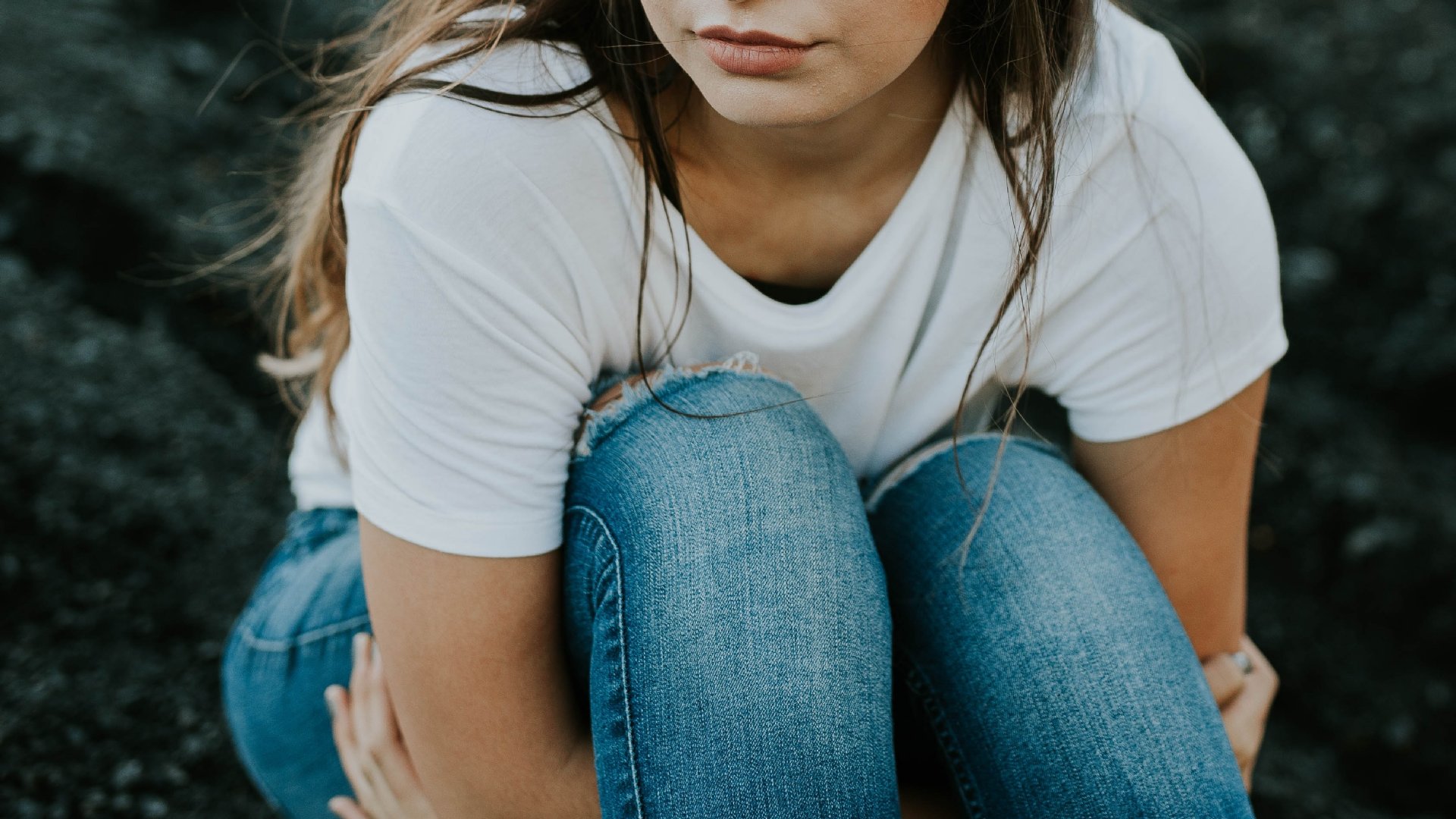 Remembering the Dark in the Bright Days
in STAR Project News August 19, 2021
'With dark mornings and early sunsets starting to creep in, the light from the community members on a daily basis outweighs the dark days ahead.'
Now that we're waking up to sunnier mornings and rounding off the day with (mostly) brighter evenings, it feels right to reflect back on the darker days and continue to look forward to more positive times ahead.
For over a year now, I've been carrying out the role of support worker at STAR Project from my home. Like many other people WFH, I've started to feel the effects of 'Zoom Fatigue' and I'm now looking forward to when we can start to enjoy the more personal, back and forth nature of in-person working. Until that time, we at STAR Project have been adopting a blended approach to working; keeping our creative workshops in the digital realm, combined with outdoor meetups with community members.
Last Friday, I met with our 'Wee Stars' toddler group in the park, which instilled me with growing excitement of gradually returning 'back to normal'.
Picture this: the sun was splitting the trees, a cooling wind weaved through the air and a group of young excited tots were running around the park, playing games and having lots of fun. As well as games, we also managed to run our 'Exertots' exercise class thanks to my handy Bluetooth speaker. Despite some of the funny looks from passers-by, I was completely unabashed by any bewildered stares. There was something so freeing about dancing around the park; a cathartic process to mark a sense of freedom after the tight restrictions of the last year. Delivering the Wee Stars group on that sunny Friday morning felt like the start of the brighter days to come, and was really refreshing to witness the abundance of energy that hasn't been zapped away by Covid. It filled me with a sense of comfort and anticipation for the future and it was good to know that I've definitely not lost my 'get up and go attitude' and still love acting like a big wean.
Another marker of the brighter days ahead took the form of a digital session that I facilitated - the 'Winds of Change' windchime making workshop. The workshop focused on 'new beginnings' and allowed time to reflect on how we have coped with the changes that the last year has brought. Using these reflections, we then discussed how we can implement this learning as we navigate into the 'new normal'. Adapting to social change is something I feel hasn't been spoken about enough in mainstream media. There's lots of dialogue and information about the easing of restrictions with new rules and regulations, but there hasn't been a lot of conversation about the social impact of what that means.
In my role as a support worker, I have spoken first hand to many people in our community who have been struggling greatly over the past year, either with rife loneliness and isolation, heightened anxiety, or simply a lack of motivation to do the 'small things'. Everyone's experience is complex and individual, but I worry that there is a lack of support for adapting back to a sense of normality when individuals have been through an intense period of change. Life has naturally shifted due to the pandemic. Things that once didn't seem important have been brought to the surface. It's not enough to 'look forward' to getting back into the old routine - we need to reflect on what's changed, and the process of how we as a community can support each other to adjust and thrive.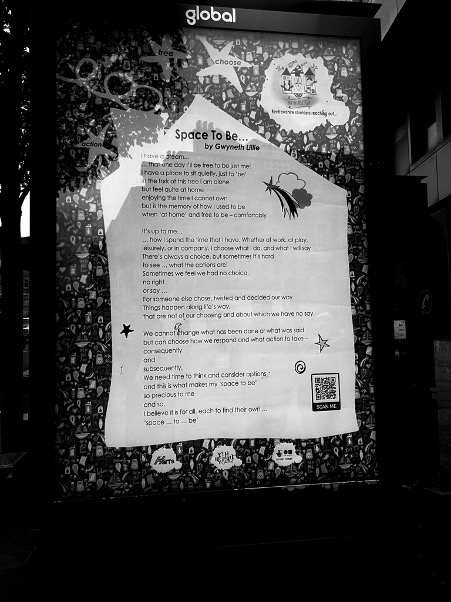 (Gwyneth Lillie, May 2021)
So how do we support each other to thrive? There continues to be a focus on our 'physical' health, how to feel less 'isolated' and to cope with poor mental health, but what about coping with social situations you're no longer accustomed to? How do you acclimatise yourself with this new reality when a loved one is no longer around, or your anxiety has never been worse? The pressure to be thriving and living everyday to the full is there and while that can serve as positive motivation for some, it can also feel overwhelming and impossible for others. We need to normalise a narrative around the complex emotions of the easing of restrictions as we come out the other side of the pandemic.
So, how are STAR normalising the 'new normal' narrative?
For this year's Renfrewshire Mental Health Arts Festival, we'll be creating our own mood boards that reflect 'A Day in the Life' throughout lockdown. Looking to the future, I think it's important that we reflect now on how we have coped and developed. We will delve into the ways in which our mental health has been affected, and what practices of self care we can implement moving forward.
At STAR, our practice emphasises building resilience within the community ensuring that families have access to opportunities that will help to develop skills that can be utilised outwith the office opening hours. This sense of resilience can only come when a sense of safety has been created. Building and maintaining a 'safe space' has been the biggest challenge from the past year in my role. Creating a space for people to connect and open up through a screen has been particularly difficult. At first it seemed impersonal, but building relationships and community has never felt so needed than through a national lockdown. It turned out to be a really positive experience in which community members were able to come together, chat, collaborate and seek advice and support.
As a team we have been stretched to the limits. We've faced unwavering challenges and gave our all. Despite the difficulties and exhaustion, we are determined to continue to offer support. Coming out the other side of the dark Covid tunnel, I hope to remember the perseverance and strength we've all shown, and to utilise this strength in the months ahead when more challenges present themselves. The light at the end of the tunnel has reminded me of the inner strength and determination I've been able to manifest throughout the pandemic. There's been times where I've wanted to cry, but have surprised myself with the inner light that shone through. Now that light is a reality.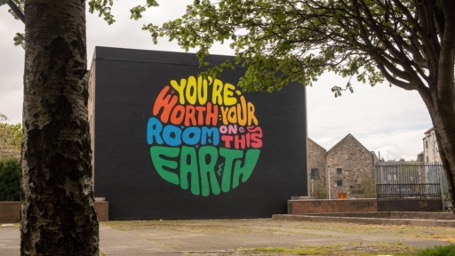 (Studio Something, May 2021)
In my last blog I wrote about hoping that people will remember to show kindness when things start to go back to normal, and that we continue to show gratitude for the things we have. I think this will be easier said than done. I see a lot of discussion and narrative on social media about setting your own boundaries, and not feeling bad about saying 'no' to things. When I think back to my hectic pre-lockdown schedule, it scares me a little - I was never one to say no, always giving 100% to every situation, and never having time for any self-care. I still like to be busy, but I definitely want to slow things down.There is a reason that 'burn-out' in the third sector exists. You know that you need to allow time for your body and mind to rest but when you're faced with the day-to-day examples of real people suffering, it sometimes feels impossible to find that space for your own self-care. I spoke in my last blog about self-care feeling like a trendy phrase that is exclusionary to those not 'woke' enough to know about Mindfulness or have the finances to invest in self help products. Even today when I talk about practicing self care I sometimes wince at how detached it makes me sound, but I feel so passionate about trying to adopt this into my day to day life and would love to see a future where self-care is normalised and essential for everyone. I hope that others remember this too.
Whatever the 'new normal' brings, despite the challenges ahead, being part of the team at STAR feels like the perfect opportunity to support the avenues of self-care and be an active contributor in positive social change.
I hope to appreciate the small moments and I never want to see my face on a small screen on the laptop again! One thing I will take forward into the 'new normal' is an investment in a good eye cream. It may take a bit of time before these tired eyes adapt to the sun, but that's okay.
It's time to turn on the light!
Linzi Clark (Support Worker)